COMING SOON!!!!
Commercial Real Estate Bank Owned REO Foreclosure Properties now available. Also, Apartment Buildings, Shopping Centers, Condo Projects, Office Buildings, Industrial, Warehouse, Recording Studios, Movie Studios, Gold Mines, Silver Mines, Copper Mines and many others.
FOR BANK OWNED REO FORECLOSURE HOMES CLICK HERE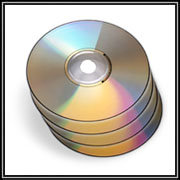 | | |
| --- | --- |
| | COMMERCIAL REAL ESTATE INVESTMENT SOFTWARE. Click here to order for $49.95 Software. This is high end self contained analysis software that will allow you to run the numbers on an investment property to see if it is make sense. Commercial, Apartment buildings, Strip Centers, Shopping Centers, Office buildings, etc. It will provide you with Cap rate, NOI Net Operating Income, ROI Return on Investment, Cash on Cash, GRM Gross Rent Multiplier and VALUE. It will come in an excel format. Just plug in the income, loan interest rate, expenses and taxes and you are ready to go. Great feedback on this one. Order it now and you will have it right away within 24 to 48 hrs. |
Welcome to our web site!

On this home page, we'll introduce our business and highlight important areas on our site.
Running a business is never easy, but building an effective web site can often make a huge difference in increasing sales, responsiveness, and customer satisfaction.

We'll use this site to provide the background for our business and explain the goods or services we have to offer. People don't want to spend time figuring out what a business does, so our home page will highlight the most important features of both our business and our web site. We'll think of the home page as a kind of portal, giving customers the information they want at a glance, and offering lots of links to draw them in to the rest of the site.

For example, we might feature a different item on the home page each month, along with a link to our products page where you can find more information on the product.

Here we may display a picture of this month's special:

Click Here for other Commercial Software